Some people will go a long way for a decent coffee. The quest has taken Geoff Marsland and Tim Rose around the world, mingling with Cuban spies, tagged as terrorists and welcomed by Havana's Communist elite. Lauren Bartlett meets the proprietors of Wellington's Havana Coffee Works
On this uncharacteristically steamy, sticky day, with Wellington's Cuba St Carnival in full swing, you'd think the Cuban connection was planned from the beginning. The street is packed with samba dancers shimmying to Latin rhythms. Two blocks away, behind an automotive workshop, the Havana Coffee Works roasting factory is decked out in full Caribbean glory, from its Floridian colour scheme to the vintage chandeliers, Che Guevara posters, and a hidden cigar den-slash-office with letters from Cuba framing the walls.
But when Tim Rose and Geoff Marsland named their business 20 years ago, they didn't realise Cuba produced coffee. They're not even sure they knew where Havana was. And they certainly didn't know they'd be at the forefront of a coffee revolution in their hometown.
Marsland and Rose have been friends since primary school—"Not that we spent much time there," says Marsland. While working in the 80s, Marsland in the fishing industry and Rose as a film gaffer, they decided to go into business. Marsland had experienced cafe life in Vancouver, so when Rose complained there was nowhere cheap to eat after a day on a film set, the idea arose of opening a casual place where people could hang out, drink coffee and eat counter-style food.
An early decision turned out to be prescient. "In '89 when we opened the caff, we were arguing over what the name was going to be," says Marsland. "Tim wanted to call it Havana Coffee Lounge. Now Havana's hot, but back then, well …" The partners compromised and settled on Havana Midnight Espresso, now known as Midnight Espresso. It's probably New Zealand's oldest cafe, and perhaps the most well known.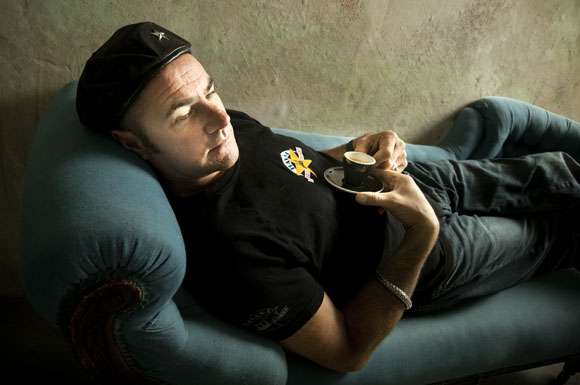 Cuba's opened up a lot now … dealing with communists is really neat. But when we started, our money would go missing—we'd send the money to Cuba and it would disappear. The American bank had frozen our money and tagged us as working with terrorists
At the time, 'good' coffee came from a filter: stewed, strained and usually burned. Now, when even truckies can't live without a double-strength soy flat white, New Zealand prides itself on its espresso, and a good percentage of SMEs are cafes, it's difficult to recall how novel quality coffee was. "We were lucky when we opened Midnight Espresso," says Rose. "I think our timing was just right. We opened something that wasn't around." They opened a second venue, Havana Deluxe, within three months, and just one year later Havana Coffee Works was born.
"The good part was setting up cafes, and then I just kind of got bored with it. The idea of running a cafe didn't appeal to me at all," says Rose. "But what we were doing was quite neat, because it was the cutting edge of that whole cafe revolution. We built our own coffee roaster, and roasted for our own cafes, initially. Then we started to expand."
They'd already begun to buy beans from countries such as Ethiopia, Papua New Guinea and East Timor. When Marsland heard that the Jamaican brew was the best in the world, he immediately set off to try it for himself, only to find that the Jamaicans roasted the beans before export. The price was five times what Havana Coffee could afford to viably import. "So here I was in Jamaica, and Cuba was right next door," says Marsland. "I thought, they've got coffee too. So we started enquiring about it. And also obviously because we're called Havana we thought, 'Well, hey, that works.'"
The pair travelled to Cuba with their roaster and a suitcase full of beans from other countries as a comparison, only to have the whole lot confiscated. After a heated discussion it was agreed the beans would be transported directly to a laboratory to be roasted in the presence of a customs representative. "We sat around with the government officials in the lab, with guys who had been working with coffee for probably 30 or 40 years," says Marsland. "They were really interested as well, because we had coffee they hadn't ever seen. We were sitting there, tasting these coffees, and then the Cuban one came out. Tim and I looked at each other and we're going, 'I can't believe it.' The coffee was superb. Delicious! We said, 'We'll have a container of that'—casual as."
They may have been trying to be nonchalant, but the Cubans were blown away, says Rose. "We were these young boys, saying we wanted to bring a container of coffee to New Zealand. It was worth about $120,000, which in those days was absolutely huge." Luckily, they had a letter from the bank, honouring any decision they made while they were away.
But dealing with Cuba was never going to be simple. Its protector, the Soviet Union, was imploding, and the US was enforcing an absolute trade embargo.
"Cuba's opened up a lot now," says Rose. "Dealing with communists is really neat. But when we started working with them, our money would go missing—we'd send the money to Cuba, through the bank, and it would disappear. And Cuba would ask, 'Where's the money?' and we'd say, 'We've sent it.' The American bank had frozen our money and tagged us as working with terrorists."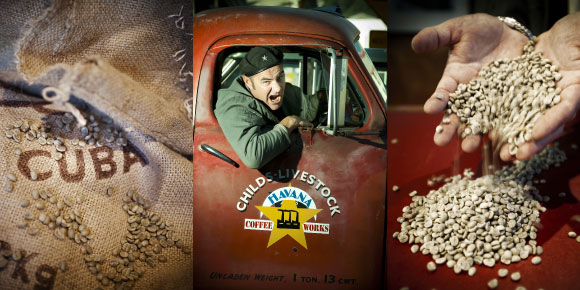 I reckon it's alcohol, sex, coffee and food. People are still going to get pissed, they're still going to get laid. They're still going to smoke cigarettes. They're not going to buy a beach house or a new car … but they'll need coffee
The pair also have to contend with Caribbean weather and shipping, and the falling dollar. "Last year we had bugger-all Cuban, we actually ran out for about six or eight months. They got hit by huge hurricanes," says Rose.
"The last shipment from Bolivia took four months to get here, it was a real pain; it went all around the world. It was a disaster actually. We paid for that one on arrival, but the dollar dropped so … that coffee has probably just cost us an extra $40,000."
Then there are the ethical implications of dealing with a country that remains a dictatorship, with a regime that is criticised for its disregard of basic human rights (in a December 2008 report, Human Rights Watch estimated over 200 political prisoners sit in Cuban prisons). But Marsland is quick to defend his trading partner. "When you visit Cuba, the people are really, really happy," he says. "Sure it's a Communist system, but sometimes you wonder who's got the right idea." Rose, on the other hand, saw another side of Cuba. He took his wife, former Dominion Post journalist Helen Smyth, and their young children to live on the island nation while they were getting distribution arrangements together. While there, Smyth befriended an elderly Cuban man, Nestor Baguer, who became almost a foster grandfather to the family. Baguer described himself as a dissident journalist, and Smyth and Rose convinced him to let them film his life story. During the course of the documentary, he was revealed to be double agent Octavio, a spy for Castro's secret police who was responsible for jailing 40 dissident artists and writers. The documentary, La Verdad, has been shown at film festivals around the world.
Still, Rose and Marsland focused on strengthening their ties to Cuba. Partly as a marketing ploy and partly to help their friend, they took Wellington musician Jonathan Crayford to Havana with them. "Music is really highly respected in Cuba. Jonathan's a top musician. So when we took Jonathan there, he opened all these doors for us and we opened doors for him," says Marsland. "We were taken out to a beautiful restaurant one night by some top government officials. They set up a little Casio keyboard on the end of the table for Jonathan. We had dinner, and next thing they had wigs and maracas and they were all going hard."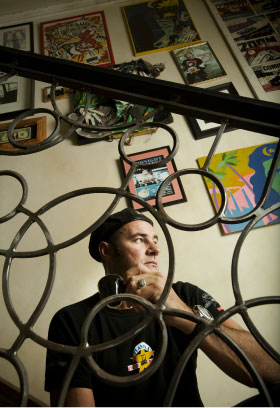 Now Marsland and Rose are concentrating on reinforcing the Havana Coffee Works brand. Several cafes they supply have closed shop during the recession, but somehow Havana is still roasting the same amount of beans—around two and a half tonnes a week—to keep up with demand. Marsland's theory is that as businesses go under, other cafes take up the strain.
"People are drinking coffee. I reckon it's alcohol, sex, coffee and food. People are still going to get pissed, they're still going to get laid. They're still going to smoke cigarettes. They're not going to buy a beach house or a new car. They're not going to go to Europe … but they'll need coffee," he muses.
Confident in their prospects, they're expanding. They've just opened new premises, the new factory and coffee bar, which also encompasses their offices. The next stage is to start a 1950s-style diner in a space currently tenanted by an auto-parts store. "We either open it next week or next year," says Rose.
You get the impression that this is how all their business is done: they come up with a plan over rum and cigars, then go for it. Their current focus is marketing their brand of Revolution coffee, a blend of organic Bolivian, Venezuelan and Cuban that they're launching in Progressive and Foodstuffs supermarkets nationwide. They're also making their own TV commercials, based on their Cuban experiences. Theirs is no Starbucks blend—it's got a back story and they know how to sell it.
"A lot of people talk about coffee like wine," says Marsland. "There's a whole lot of mystique about it: they talk about the floral tones, and the citrus flavours and all this sort of stuff," says Marsland. "But to take all the wank away, the more I work with coffee the simpler it is: it's just like the place it's from. Indian coffees are very humble. East Timor coffee is gnarly, just like the earth it's grown from. Cuban coffee is the music and the salsa and the cigars and the rum."
Which sounds like just the business to be in.