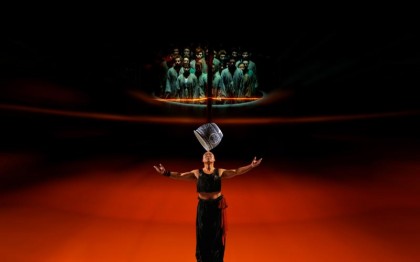 "I love my job, but it isn't something I'd want my children to do," says acrobatic daredevil Jacko. Peeking through my hands in the ERA Circus tent in Shanghai that evening, I understand why. He's whizzing around on a motorcycle upside down in a three-metre-wide metal ball—with six others, also upside down on bikes.
Meanwhile, Jacko's colleague Ken is flying through the air with the greatest of ease from a length of red silk. Lithe contortionists flip from tiny vases, dancing across the vast stage depicting China's colourful history. It's terrifyingly magnificent.
It's probably every child's dream to be a circus star, and for Jacko and Ken, now in their late twenties, ERA Circus life is all they have known. They were both talent-spotted as young schoolboys in Shanghai then drafted into the ERA Circus, which is similar to Canada's Cirque du Soleil. "They often choose children who are a little naughty, but also athletic," says Ken, who joined the show as an eight-year-old. What followed was eight years of training until he was allowed to perform as an acrobat at age sixteen.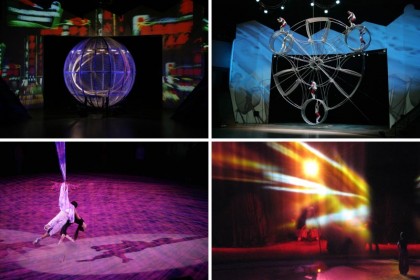 "For me the crowd makes it worth it," says Jacko, who trains for up to seven hours a day for his extreme motorcycle routine. "When you hear the cheering and applause and give autographs, that's what it's about."
But it's not all games—their gruelling schedule sees them promoting the show in the morning, training from 1 to 4.30pm and then performing from 7.30 to 9.30pm. "By the time I get home and have dinner, I'm exhausted, but I can't sleep until the morning because of all the adrenaline," says Jacko. There's also the physical strain. "Everybody has broken at least one bone," he says. "But that's just part of the job."